ABC was formed in 1980 after Martin Fry, a music journalist, interviewed the band Vice Versa for his fanzine Modern Drugs. They adopted Fry as lead vocalist and changed their name to ABC. They were pigeon-holed as part of the New Romantic movement of the time, which included bands such as Duran Duran, Spandau Ballet and The Human League.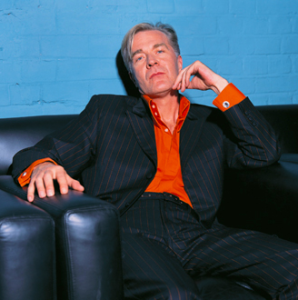 Their first single, "Tears Are Not Enough", made the UK Top 20 in 1981. Soon afterwards, David Robinson left the band and was replaced by David Palmer (no relation to keyboardist David Palmer). The band had three Top 10 hits during 1982: the singles "Poison Arrow", "The Look of Love" and "All Of My Heart."
Later that year, the band released their debut album The Lexicon of Love. Heavy on rhyming couplets and tales of unrequited love, the album was a big hit, reaching number one in the UK album charts. Produced by Trevor Horn, it often features in UK critics' lists of favourite albums: it ranked 42nd in The Observer Music Monthly's "Top 100 British Albums" (June 2004) and 40th in Q magazine's "100 Greatest British Albums" (June 2000).
Despite their initial success, ABC found it difficult to follow up their debut. Lickley and Palmer left the band before Beauty Stab, the second ABC album, was released in 1983. It performed poorly in comparison to its predecessor. Beauty Stab was a dramatic departure from the lush, melodramatic pop/funk of The Lexicon of Love, with emphasis instead placed on guitar-based rock. The first single, "That Was Then But This Is Now," briefly appeared in the UK Top 20, followed by a Top 40 showing for "S.O.S". Stephen Singleton retired from the band in 1984.
Now a duo of Fry and White, augmented by two non-performing band members chosen for their unusual looks, ABC's chart fortunes further dwindled with the 1985 album How to Be a…Zillionaire!. It marked another change of style, in this case
toying with mid-1980s dance beats and samples. While the group did score its first A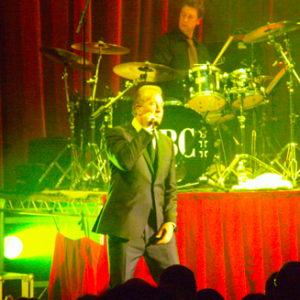 merican Top 10 hit with the infectious "Be Near Me", at home in the UK it failed to break the Top 20.
Following a hiatus while Fry was treated for Hodgkin's disease, ABC returned to the studio to record Alphabet City, which they thought might be their final album. Best known for "When Smokey Sings", a tribute to Smokey Robinson, the album also spawned "The Night You Murdered Love" and "King Without A Crown" as singles. Many critics lauded Alphabet City as a return to form for the group, noting its polished production by Fry and White in conjunction with Bernard Edwards, best known for his work with CHIC.
In 1989, the duo issued Up, their fifth and final PolyGram studio album. This time experimenting with house music, ABC scored a minor UK hit with the single "One Better World", an ode to love, peace and tolerance.
The group then moved to the EMI label, where they recorded the LP Abracadabra, a tightly produced fusion of early 1990s techno sounds and 1970s dance grooves which was met with muted critical approval and appreciation from the band's fan base. "Love Conquers All", the first single, barely placed in the UK charts, though remixes of "Say It" were well received on the US dance charts.
ABC split up in 1992, with White leaving the music business to pursue an interest in Reiki therapy.
Martin Fry resurrected the band's name in 1997 for the album Skyscraping, a homage to several of his musical heroes, including David Bowie, Roxy Music and The Sex Pistols. A collaboration with Glenn Gregory of Heaven 17, the album again was met with critical approval rather than broad commercial success.
Look of Love – The Very Best of ABC was released in 2001. Although essentially a reissue of greatest hits package Absolutely, the album featured two new songs by Fry titled "Peace and Tranquility" and "Blame".
Fry still tours as ABC, often in conjunction with other 1980s nostalgia or revival acts. In 2004, the VH1 show Bands Reunited attempted to get the line-up of Martin Fry, David Palmer, Stephen Singleton and Mark White together for a reunion concert. Martin Fry and David Palmer appeared and played together for the first time in over twenty years. Singleton and White opted not to participate.
In 2005, Universal Music issued remastered versions of the group's five PolyGram albums, complete with previously unreleased tracks. EMI followed suit with a reissue of Abracadabra, again featuring unreleased songs, via music download services such as iTunes.  ABC was Featured on 2015  Lost 80's Live Tour.
ABC  are now accepting offers for 2018-2019:  Artist Available for Fly Dates, Venues, Festivals, Fairs, Casinos , Radio Shows And Corporate Events…