In his book "Totally Awesome 80s" (St. Martin's Press New York 1996)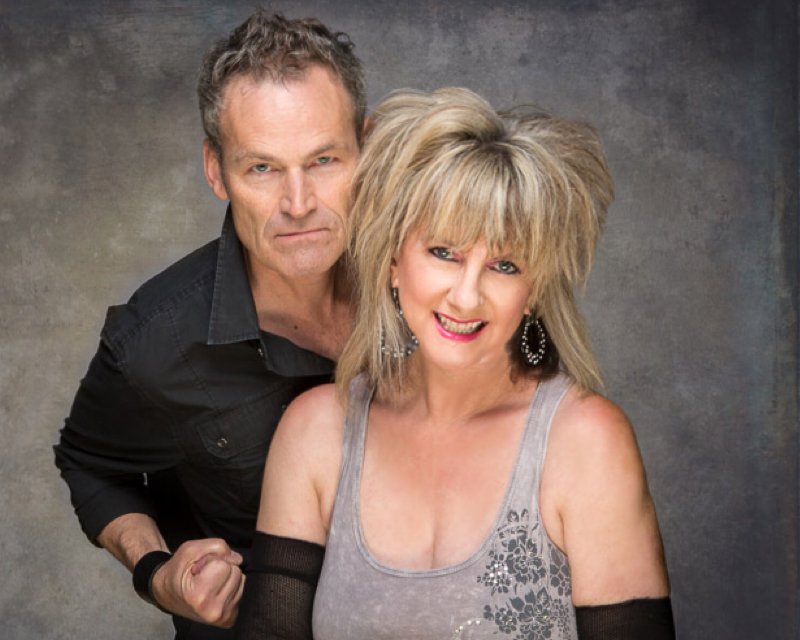 Matthew Rettenmund listed Animotion's "Obsession" as #3 in his list of Quintessentially 80s Songs. The band's name, Animotion was also chosen as the second best band name of the 80s! Radio stations around the worldwide continue to play Animotion's biggest hit, "Obsession". Once upon a time in Los Angeles there was a retro science fiction band called Red Zone featuring Astrid Plane on vocals. Charles Octavo was producer of their first and only album "Living on Lust". It was  voted as one of 1982s 10 best albums in L.A. by Music Connection magazine. Larry Ross of CBS Records became interested in signing the band but it was not meant to be. In 1983 Red Zone disbanded.

Astrid and Charles together with Ross put together a new band. Astrid invented the name Animotion to convey energy and motion. They recruited ex-Red Zone band members Frenchy O¹Brien (drums) and Paul Antonelli  (keyboards). Charles switched from producer/manager to bass player for the newly formed band. Ross quit CBS records to become their full time Manager and he brought in Bill Wadhams to front the band with Astrid. In March 1984 they did a showcase for Russ Regan of Polygram Records and inked the deal soon after. During the recording of the first album Bill brought in guitarist Don Kirkpatrick and keyboard player Greg Smith. The album was released in late 1984 and Animotion began getting their first airplay from KROQ in Los Angeles. KROQ added Obsession to their heavy rotation playlist and  the band was now selling out shows all over Hollywood. KISS FM in L.A. answered by sponsoring a 5-day heavyweight "Battle of the Bands".
After 5 days of some serious competition the champion was Animotion, beating out worthy opponents such as Frankie  Goes to Hollywood. Animotion was on their way to their first top 10 hit!  In 1985 Animotion hit the road for their first tour of the West Coast. Later, they toured with Howard Jones playing to sold out arenas and stadiums  across the US and Canada while "Obsession" was climbing the charts worldwide.  Between 1985-1986 Animotion made several TV appearances n American Bandstand, Solid Gold and Soul Train. Astrid and Bill were presenters at the 1986 American Music Awards with the original soul diva Diana Ross. Sharing the stage with Ms. Ross was truly a "supreme" moment for Astrid! Video producer Ken Walz (Cyndi Lauper/"Girls Just Wanna Have Fun") put together a wild visual interpretation of Obsession complete with a Gladiator, a Samurai and Cleopatra romping around a decadent mansion in the Hollywood Hills.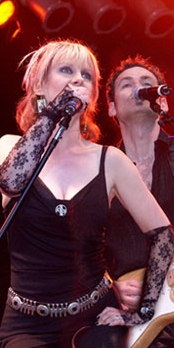 The video enjoyed very heavy airplay on MTV and made it to number 1 in Cashbox magazine¹s video chart.
The band also shot videos of their other singles, "Let Him Go," "I Want You". "I Engineer" which was filmed in a haunted derelict hospital in Blackheath, London.  In late '86 and early '87 the band went into high gear criss-crossing the Atlantic to do videos in London, TV shows in Germany and to perform at the world famous Montreaux rock festival in Switzerland. They appeared alongside big stars such as INXS, The Eurythmics, Simply Red, Phil Collins and Genesis. They returned home to Southern California to play in front of 17,000 screaming fans with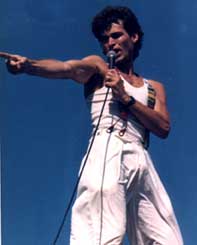 Depeche Mode for two sold-out shows at Irvine Meadows Amphitheater.  Somewhere in the midst of all this excitement Jim Blair left Shalimar to add his groove as Animotion¹s new drummer. In the middle of recording their third album for Polygram the band mysteriously, spontaneously combusted! One theory was an overdose of MSG in the Chinese food they ate that day. They were not to eat together again for 14 years With mega-effort from Bill Wadhams, on February 8, 2001 Animotion had their first reunion by special request from KNRK in Portland, Oregon. In a display of combined energy, motion and intensity they played to a sold-out crowd at Polly Esthers, Portland. The band all agreed that it felt like magic to be onstage together again and Animotion 2001 was launched!
The band toured in 2006, 2007, 2008 and 2009. With the success of their first four tours in 2006-2009, sharing the stage with such acts like Devo, Bow Wow Wow, A Flock Of Seagulls, The Psychedelic Furs, Animotion Dramarama, General Public and many others. 2015 will be Just as exciting as the band Is featured in one of this years highly anticipated U.S. tours, the
Animotion is Now Accepting Offers in 2018-19 For Fly Dates / Venues, Festivals, Fairs, And Corporate Events. Polygram has since released Obsession: The Best of Animotion, available at amazon.com