Barry Sobel
Comedian, Actor, Pop Icon.
Barry Sobel first hit it big in the late 80s and went on to be nominated for an Emmy for his work on Saturday Night Live. His many TV and film appearances include the Tonight Show with Johnny Carson, "Blind Date,"  (Bruce Willis) "Doc Hollywood," (Michael J. Fox) and starred in the cult classic "Martians Go Home." Barry became a pop culture icon when he joined up with the Nerds and rapped in "Revenge of the Nerds II."  He was soon after handpicked by Tom Hanks to work with him In the 1987 movie "Punchline." Barry taught Hanks how to perform stand-up comedy, while also writing and acting with Tom in the film. Later, Barry appeared in another Tom Hanks project, "That Thing You Do." Barry can also be seen in Tom's next movie that he wrote and directed, "Larry Crowne."
Barry could be seen on  MTV's Lip Service, as well as The Barry Sobel Show on Comedy Central.  Sobel grew up in New York City.
During the 1980s, Sobel toured the comedy circuit heavily. His routine centered around rapping in a Beastie Boys style.
He adopted his hip-hop comedy rap in 1987 when he was featured on HBO's Uptown Comedy Express. He was the only white performer there amongst an all black line-up and a pre-dominantly black audience. Eddie Murphy and Earvin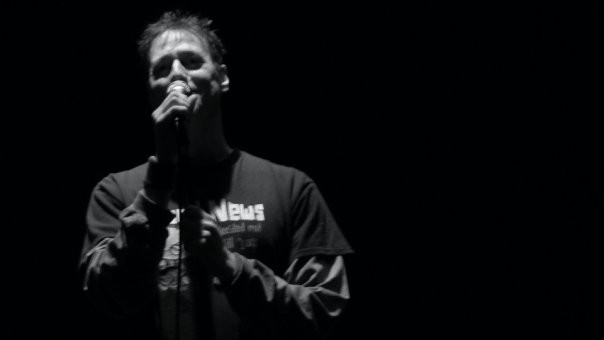 "Magic" Johnson were attending in the audience, and laughed heartily at his jokes.
Sobel starred in the final season of 227, and did voice-over work as himself on Dr. Katz, Professional Therapist. He played Chico on the series The  Boondocks, and guest starred as an angel on The  Parent 'Hood.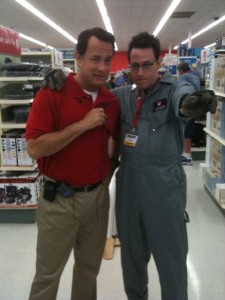 Recently, he has appeared in commercials in scenes from Comedy Central's new show, "Chocolate News," starring David Alan Grier. The show debuted on Oct. 15.2008.
Barry will be Seen again with long time Friend Tom Hanks in the 2011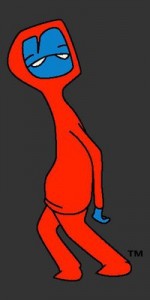 movie release of  "Larry Crown" , Also Staring Julia Roberts.
Barry and Tom Hanks are also working on their new cartoon, "Cartoon03." Watch a sneak peek @ http://www.youtube.com/Cartoon03 In "Cartoon03," Barry lives with aliens 03 and 02 in a Spacerocket, and they "Do Everything!"
Sobel is currently Hosting a new talk show called  "The Three Minuet Talk Show with Barry Sobel with sidekick co. host Fred Willerd " produced by Tom Hanks.  Sobel has also Jumped back on the Stand Up circuit for his US tour called  "I CANT DO NO MORE WORLD TOUR 2014-2014"