It took musical training and talent to program a drum machine and sing to synth, and a bit more effort to craft a look and sound that was original – or odd – enough to get noticed by record companies, and then by the record buying audience. There's probably no better early '80s' example of this than A Flock of Seagulls. The band, founded by hairdressers Mike Score and Frank Maudsley, Score's brother Ali, and Paul Reynolds was a late product of the Liverpool music scene that produced such hard hitting pop acts as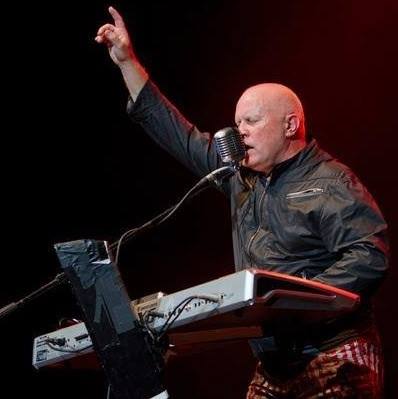 Echo and the Bunnymen and The Teardrop Explodes.
Their first single  – Telecommunication – was a Electro-Dance Beat, piece of new wave pop that sounds like an early New Order, Still, their early offerings were enough to land them an opening slot on Squeeze's US tour, and the next six months were spent building up a substantial American following. With their eponymous debut album in 1982 came the hits "Space Age Love Song" a happy romantic song of love and lose and in 2001 Was Featured In the Columbia Pictures, " Not Another teen Movie " the song for which they will always be remembered by most Americans – "I Ran." The video which accompanied "I Ran" is possibly the 'head spinning ' Yet most remembered 80s' hit ever made: singer Score sports his trademark 'waterfall' hair and looks pensive in a room covered from floor to ceiling with aluminum foil, in which you can see the reflection of the cameras. 80s' Classic.
A Flock of Seagulls was initially criticized in their native land for not wanting to become UK pop stars, but they would make a mark any ways on the UK charts after the release of their second album"LISTEN" with the top ten single "Wishing (If I Had a Photograph of You". The song is hauntingly powerful in the same early-'80s-techno way as Nik Kershaw's "Wouldn't It be Good" and Thomas Dolby's "One of Our Submarines," songs which still stand up to this day.
The bands next offering was their third album "THE STORY OF A YOUNG HEART" featured another song about Heartbreak and Life, titled , "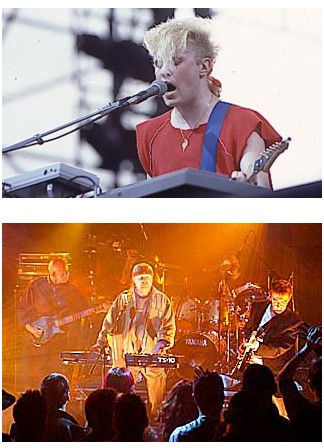 The More You Live, The More You Love" And this 80's Classic Hit still receives regular Radio play along with "I Ran", "Space Age Love Song" and Wishing (If I Had a Photograph of You).
Twenty year later the band is back touring and sounding stronger than ever, Peforming all their Greatest hits! I Ran , Space Age Love Song , Telecommunication ,DNA (Grammy Award Winning Song 1984) Wishing ( if I had a photograph of you ), The More You Live, The More You Love, The Dancer (never again), Transfer Affection, Nightmares ( Mama I keep having , Committed, Quicksand, The Story Of A Young Heart, It's Not Me Talking. . and more
Mike Score, Ali Score, Paul Reynolds and Frank Maudsley toured the United States and Europe in 2005, After the VH 1 special "Bands Reunited", went down like it was 1983 all over again.
TODAY: Mike Score ( Lead Singer and Founding member ) continues to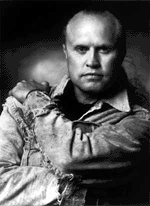 tour the states with his new line up of Seagulls and from time to time"All Original Members" will tour and do a special event"AFOS REUNITED"
2018 will be Just as exciting the band Is featured in one of this years U.S. tours, the "Lost 80's Live" with live shows  in the US , UK, Asia, South America(Lima) and Mexico. Dates will be announce soon.
and for 2016 Legends of New Wave released A Flock Of Seagulls Mike Score   BobbleHead limited edition of 3000 world wide,  available at manic merch and amazon.com
learn more about the band on the Lost 80's Live tour, hear about their Hits "past and present", get concert and tour dates, receive special invites to events only for A Flock Of Seagulls fans. All this can be found on Lost 80's Live
BUY A FLOCK OF SEAGULLS CD'S NOW, VISIT AMAZON.COM OR CLICK ON THIS LINK
A Flock Of Seagulls are Now Accepting Offers for 2019-20 Artist Available For Local Shows, Fly Dates / Venues, Festivals, Fairs, Private And Corporate Events.