And so it continues…the story of one of Canada's most enduring and iconic bands, Glass Tiger, roars on.
Originally known as Tokyo, the band formed in Newmarket, Ontario in 1981 and spent several years cutting their teeth in the bar scene of the day. With rapidly growing popularity, it didn't take long for all the major record labels to come courting, culminating in their signing of a world-wide recording deal with Capitol Records in 1985.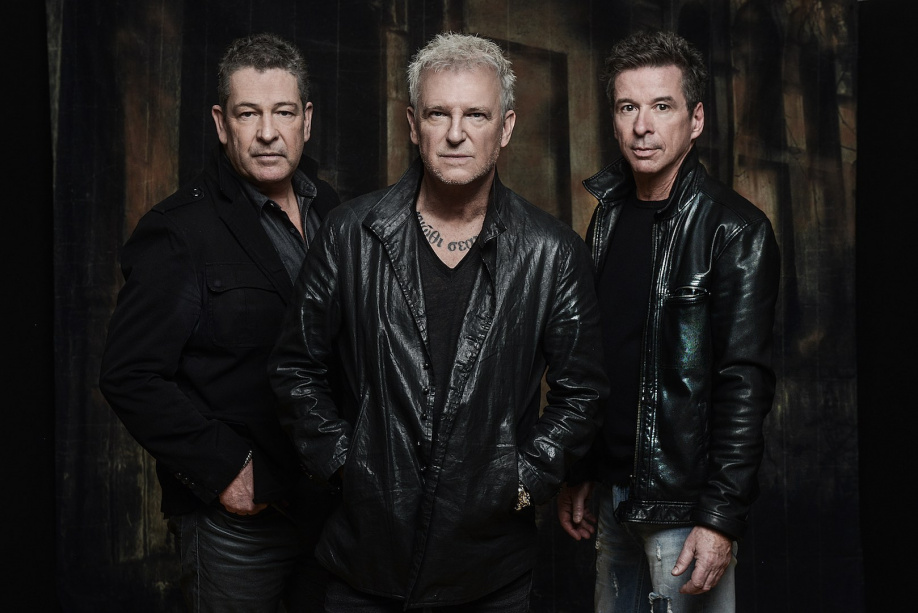 Changing their name to Glass Tiger, their debut album, The Thin Red Line quickly became an unstoppable force, rocketing up the charts to become the fastest selling debut in Canadian history, spawning no less than five hit singles.
Leading the charge, was the now-and-forever iconic, Don't Forget Me (When I'm Gone), a song that is etched into the very fabric of popular music's history.
Grammy nominated and five-time award winners of both The Junos and Canadian Classic, the band has shared stages and recording performances with some of the world's leading acts including; Rod Stewart, Tina Turner, Bryan Adams, Journey, Julian Lennon, and Cheap Trick (to name a few).
in 2018, Glass Tiger hit the road, touring extensively while promoting the release of their album, 31– an album of celebration through the reimagining of the classic songs they are best known for.
Originally, the record was to be named 30, in celebration of the thirtieth anniversary of The Thin Red Line, but life quickly turned to anguish when lead vocalist, Alan Frew, suffered a stroke in the summer of 2015, causing the band to shut down while Frew spent the next year in recovery.
"If you lose your 30th to such a thing, said keyboardist Sam Reid, you wait and hope for recovery, then when it happens, you simply celebrate life and what lies ahead…and for us that was 31. Simple math!"
Although 31 has been well-received by critics and fans alike, the demand for a new studio recording of unreleased original material remained first and foremost in their minds.
Nothing would do it seems, other than a new Glass Tiger release. So now, ladies and gentlemen, the celebration of life and music continues with Glass Tiger's latest offering…please welcome "33" Glass Tiger's 5th studio album. Produced by Glass Tiger founding member Sam Reid and UK, singer, songwriter, Andrew Cole, "33" is an unapologetically raw, mature, eclectic, statement that states simply: "This is who we are today and this is how we see the world around us."
From the rough and tumble, rebellious, This is London, a throwback to their "bar days" when you simply picked up a guitar, started a band, and made raucous loud music, to the ethereal nature of pop with tracks such as, This is Your Life and Keepers of Time, this EP is, without a doubt, what Glass Tiger fans have been anxiously awaiting for over two decades.
Glass Tiger have always maintained a connection to their rock roots and two new major tracks, Show Me ( how to get close to the sun ) and Ebb & Flow are both strong evidence of their "pre-synthesizer" days.
"Tokyo, says Frew, was basically formed out of the remnants of two rock bands and rock out we did! The 80's found us. Not the other way around."
Of course, no classic album would be complete without a classic ballad, and the lads have delivered yet again in this department with their haunting and majestic rendition of, Dying Is Easy (with you).
"This song epitomizes the grandeur of living a full life" says Reid.
This feels like a song that only a band with an almost 40 year history together can deliver and make it believable. From the innocence and "smallness" of the opening vocal, to the epic behemoth ending, this song's statement is destined to be a Glass Tiger classic.
Glass Tiger are Now Accepting Offers for 2021-22 Artist Available For Local Shows, Fly Dates / Venues, Festivals, Fairs, Private And Corporate Events.