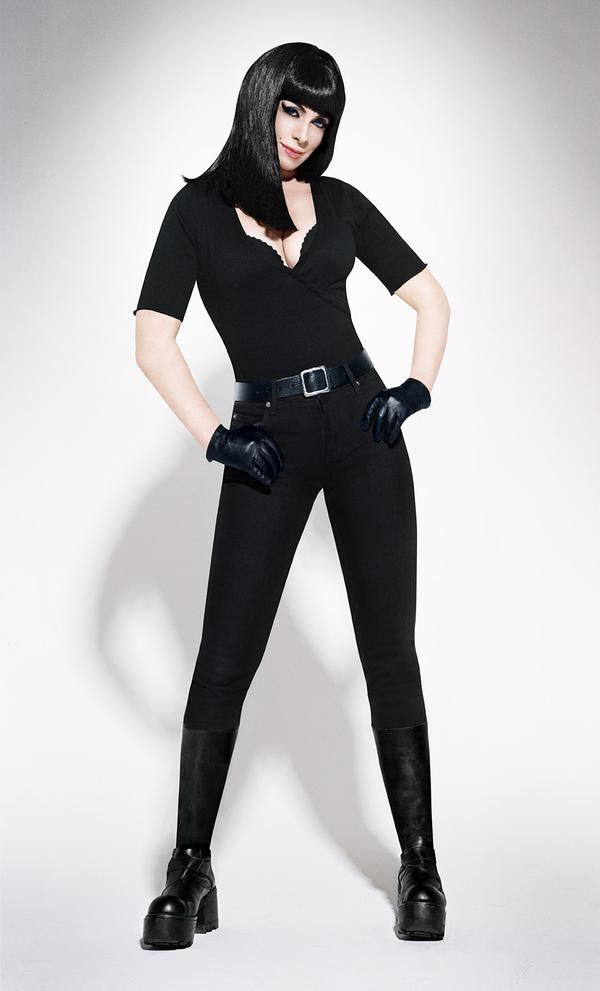 Josie Cotton – Movie Disaster Music (Scruffy Records) remember Johnny Are You Queer? from 1982? The reclusive singer is back with my pick of the week, a zesty, infectious romp that bridges the sexy cleverness of 1960s girl singer charm with the smoky cool of a James Bond theme… Josie Cotton, Movie Disaster Music (Scruffy Records): Speaking of disappearing lead singers, ever wonder what happened to Cotton, who burst onto the indie scene with the controversial Bomp Records single, Johnny, Are You Queer?, and after signing with Elektra, seemed to vanish into thin air. Although she recorded five albums over the past 22 years, she released only one, 93s Frightened by Nightingales, but has been busy creating a series of recording studios with legendary punk producer Geza X, including Malibu's Cliffside Satellite Park, where Elliott Smith did his last album, Basement on the Hill. Thanks to the encouragement of her frequent collaborators, local producer/writers Paul Roessler and David McConnell, she finally gave in to releasing her latest effort, and its quite a departure from Josies old Go-Gos-meets-Bangles girl group pop. In fact, Cottons turned into a darkly sensuous new wave chanteuse on songs like the noir-ish Nikita and End of Story, while still maintaining her sense of humor on novelties like Kung Fu Girl, Lookin for Elvis and Happy Face, in which she drags the famed yellow smiley icon through the dirt. The only shame is it took her so long to get over her disgust with the record industry. Heres hoping the wait for the next album is a lot shorter. RT  Josie Cotton is now ready to hit the stage and do what she does best,  new Show and Tour Dates coming soon for  2021 -2022,  we hope  to see you in the Front Row!!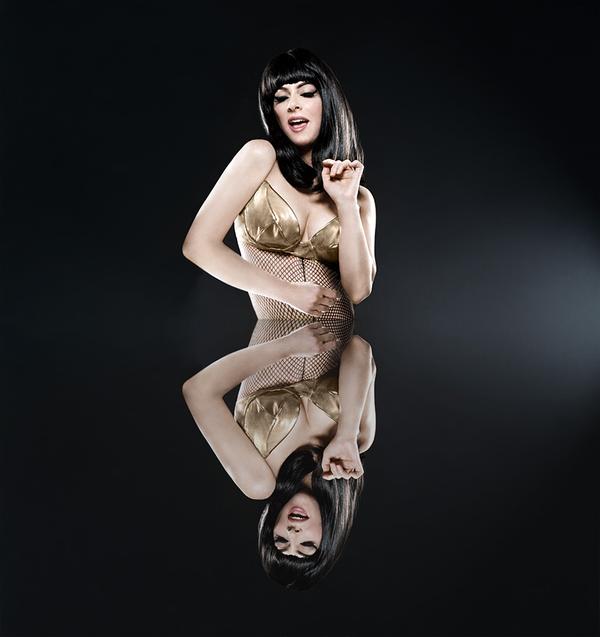 REVIEWS
Josie Cotton, Texas Belle, sings with all the charm of a modern-day Twinkle" – Susan Malloy, Sydney Morning Herald, 3/22/82
"…this disc of dreamy, jazzy songs shows there's some clever lyrical constructs left in Josie Cotton." – Carl F. Gauze, Ink 19, 12/2006
"Josie Cotton, fitting in perfectly here, has delivered a cinematic pop gem worthy of an Academy Award" – MusicRemedy.com
"Trash. I'm concerned about the young people. This song will help break down the moral quality" – Bob Cave, youth pastor on Johnny, Are You Queer?
"Movie Disaster Music has 11 tracks of indie electronic punk-pop rock that are incredibly artistic and unique without losing their sensibility and pop structure." – June 2007, dotnewsmagazine.com
"…that unstinting dedication and scrupulous detail – B-movie maven John Waters even contributes liner notes – is what makes the polished B-Girls a winner." – 10/13/07, The Advocate
"Movie Disaster Music is an excellent, very fresh sounding album. A must hear.
Very highly recommended. " – Spring 2007, Platter Chatter
"Josie's that rarest of musical treats – a wonderful, musical singer." – John Mendelssohn, Creem
"She's the hardboiled new-wave Sheila still, her voice durably lubricious and shorn of preciously the same degree of affect that made her the 12-inch Lolita of the early Reagan age." – August 2006, Ron Garmon, Citybeat
"Josie Cotton is back squarely in the public eye, and indie music is much better for it." – HIPVIDEOPROMO.com
"Wise, sarcastic and intuitive, Cotton is as melodic as she is insightful…" – Alex Green, Amplifier Magazine Always a great presence and voice. – CD Baby
"Intelligent, witty, and imaginative in ways her 15 minutes of sorta-fame would not lead you to expect." – Mark Deming, All Music Guide on Movie Disaster Music
"Really good '60s-derived '80s California pop… " – Ira Robbins, Trouser Press
"…a compelling exercise in Kate Bush-style art rock" – Amplifier Magazine on Frightened by Nightingales
"…there's more to this underrated singer/songwriter than her one shock-value novelty hit." –  AOL music
"Josie Cotton, fitting in perfectly here, has delivered a cinematic pop gem worthy of an Academy Award. " – Music Remedy
"Invasion of the B-Girls is a fun disc. It may not make it into your normal musical rotation, but it is great party music, especially for campy, themed parties." – Alyse Wax, Blogcritics.com
"Not only are Cotton's two early '80s underrated pop gems, she since resumed her career in a surprising fashion; rather than jump the lucrative '80s nostalgia bandwagon…Cotton has turned to a lovely, haunting version of art rock closer to that of Jane Siberry or Kate Bush." – Stewart Mason, All Music Guide